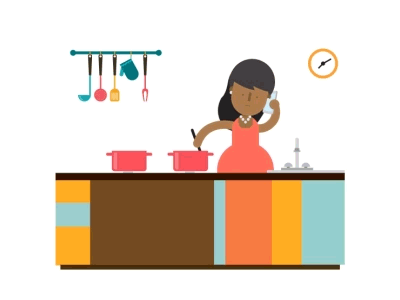 Make meal planning easy! Plan ahead with our weekly meal planners, ensure the right cooking measurements, and stay healthy with our daily nutrition log.

Write down the meals that you want to make each week for breakfast, lunch, dinner, and snacks with our Weekly Meal Planner printable. A grocery list is included on the side so you'll know exactly what you need to buy. Planning ahead helps to saves a lot of money and also makes grocery shopping and weeknight dinners less hectic.

Our Grocery List with Categories printable will also help you to be a lot more organized with your grocery shopping. This checklist is organized by categories such as fruits, breads, meats, canned goods, frozen foods, personal items, etc. Having an organized list ready for your trip to the grocery store is a great way to save time shopping.

Make preparing your recipes easier also with our Handy Kitchen Measurements Chart. This will help you in knowing the correct cooking measurements to be used in your recipes. Measurement conversions are included for dry measurements, liquid measurements, weight, and more. Perfect for hanging on your fridge or cabinets to be used as reference.

If you're trying to stay on a healthy diet, our Daily Nutrition Log printable is a great way to keep track of the nutritional content of the food that you consume on a daily basis. You can record the calories, sugar, fat, fiber, sodium, and carbs in everything you eat each day for breakfast, lunch, dinner, and snacks. Keeping a record of your daily food intake can help you to stay on track when trying to lose or maintain a healthy weight.

Your weight loss can be tracked with our cute and colorful Weight Loss Tracker printable. This is very effective for keeping track of your weight loss progress each week. At the end of each week you can record the pounds you're lost or gained. Our weight loss tracker will help you to successfully reach your weight loss goal.